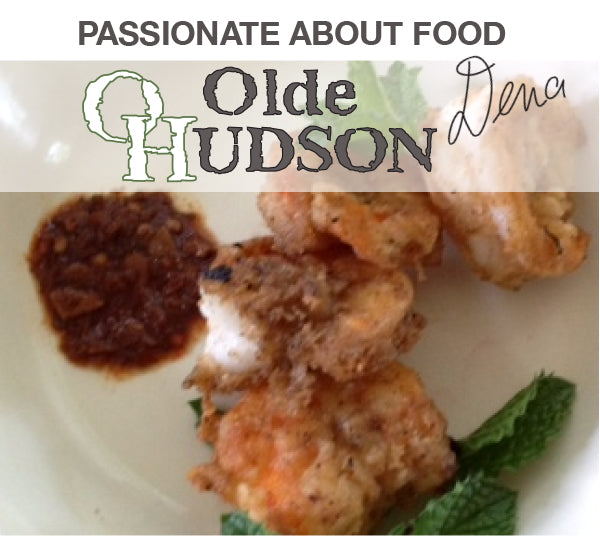 I'm renaming my Spicy Szechuan Shrimp Appetizer. From now on we'll call it ALICE'S SHRIMP APPETIZER for my friend Alice who's been making it to rave reviews since we emailed it as a flash recipe last summer.
All the ingredients are available at Olde Hudson and prep and cooking time are minimal. Result? Delicious and piquant… just the perfect appetizer to whet your guests' appetites for the meal ahead.
This will make enough for four grateful guests.  Thank you Alice!
 Ingredients
1 cup flour
3 tablespoons Teeny Tiny Szechuan Spice
salt and pepper
12 peeled and de-veined wild-caught Panama Shrimp
3 tablespoons Salute Sante Grapeseed Oil
Mae Ploy Chili Sauce for dipping
Combine flour with 3 tablespoons Teeny Tiny Szechaun Spice and pepper. 
Dredge the shrimp in the mixture and shake off excess batter. Heat the grapeseed oil to a sizzle and add the shrimp – fry until the batter crisps and the shrimp pink up.
Serve with Mae Ploy Chili Sauce. 
These ingredients can be found at Olde Hudson