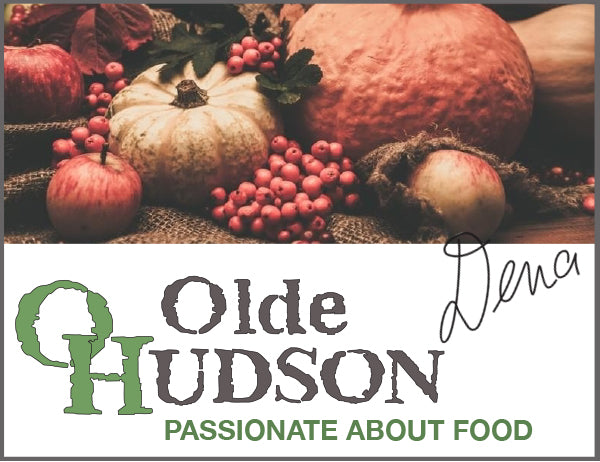 My husband, Dick, always makes his mother's holiday stuffing and it's become our family tradition which I hope you'll enjoy.
I serve it with the turkey recipe I've been using since 1994. Or try my stuffing in your own turkey recipe. You can find the stuffing recipe below and the turkey recipe here in the Epicurious archive. It's delicious! Our stuffing combined with the satisfying sweetness of the turkey glaze is a thankfulness-inducing combo.
Confession: we still use Pepperidge Farm Herb Seasoned Stuffing in the Blue Bag. Only! How crazy is that? But it tastes good… maybe because in addition to its taste and texture it conjures happy childhood Thanksgivings. We have tried making homemade, seasoned bread cubes but they don't compare. Maybe the memories are missing.
Ingredients
(All amounts depend on your turkey's cavity  size)
 Reserved giblet cooking water
 1 pound Sweet Sausage Meat with Fennel
 1Tub of "More Than Gourmet Roasted Chicken Demi-Glace"
1-2 blue bag(s) of Pepperidge Farm Herb Seasoned Stuffing, depending on the turkey size
 1 1/2 Spanish Onions – chopped
3 stalks Celery – chopped
1-3 handfulls of coarsely chopped Cremini Mushrooms
1-2 peeled Apples – chopped
Boil the giblets in 1 quart water for about 1 hour, drain and reserve broth. Finely chop the soft giblets in a food processor and set aside, discard the parts that are not usable.
sauté one pound of sweet, fennel sausage meat – set aside.
Dissolve "More Than Gourmet Roasted Chicken Demi-Glace" in 2 cups of hot water.
Combine Seasoned Herb Stuffing with onions, celery, mushrooms, apples, sausage, giblets and, walnuts salt and pepper.  Add demi-glace to soften.
Moisten with Giblet Broth until it feels soft but still firm enough to stuff into the turkey. Taste for additional seasoning and add more salt and pepper as needed.
Stuff the turkey, roast, happy Thanksgiving.
These ingredients can be found at Olde Hudson