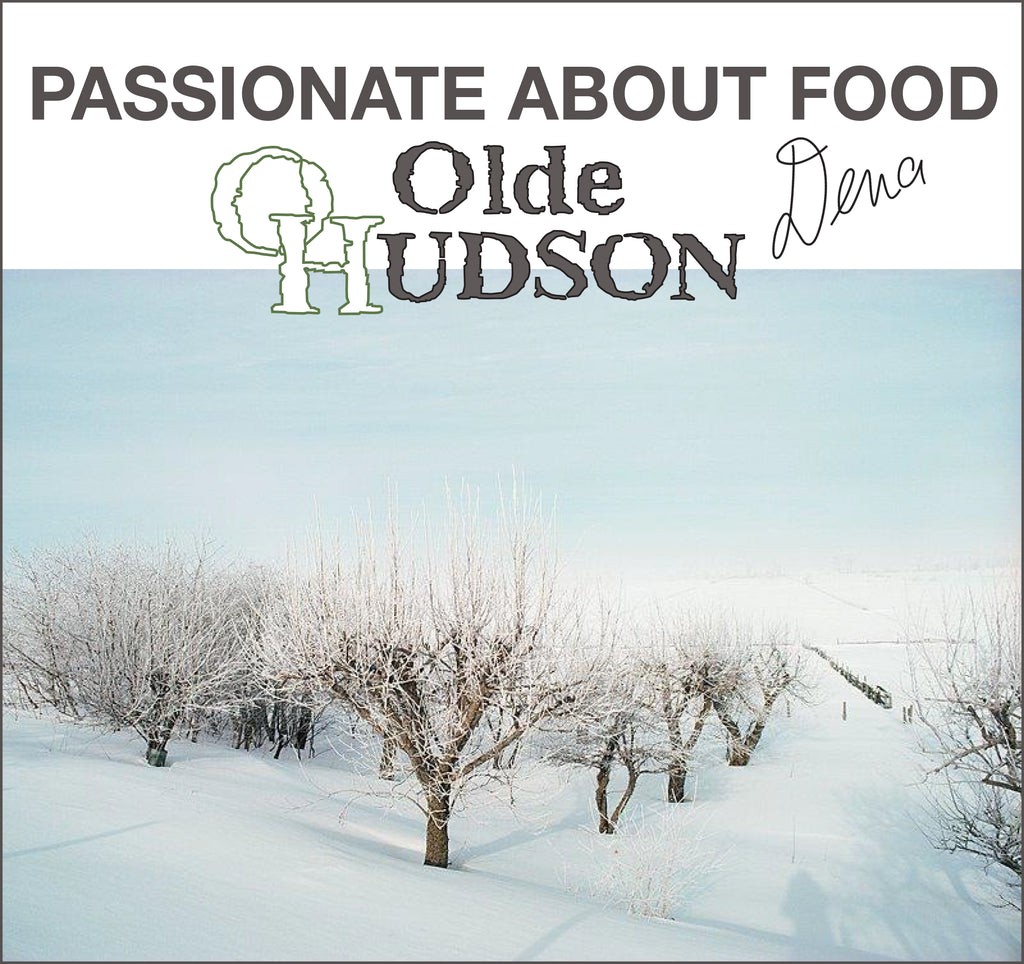 But the polenta is so delightful!
We spent the afternoon walking the dogs through the snow. It was cold and crisp, but, thankfully, sunny. Ears flapping (not mine), paw prints on the woodland road (not mine) and the occasional dowsing with snow caused by the wind dislodging handfuls of the stuff from branches. (on me. Of course.) These days are perfect for loving Winter.
As we walked, I thought about possibilities for the dinner and settled on polenta with marinara sauce.
What do I have in the house? It's getting too late for major prep. I love Ooma Tesoro, made in small batches in the nearby Berkshires and I always bring some home from my store to have on hand for quick and delicious meals. This sauce uses the red, ripe tomatoes from last season's first harvest and its clean rich taste reflects its lack of ingredients – no sugar, no cholesterol and no preservatives. Plus it smells great simmering on the stove!
 I opened a package of polenta mix with mushrooms and added it to a pan of rich chicken stock simmering on the stove. With a few stirs and just time enough to feed the dogs, it was done. Now the fragrance of the tomato sauce was mingling with the rich woodsy scent of mushrooms. We were getting hungry!
One of the benefits of serving polenta and sauce is the lovely color combination of red and yellow. To enhance those bright colors, I chose a muted red linen runner for the table and some rustic homespun napkins. I added lowball glasses, Dick opened some red wine and the table was set.
Just a ladle full of marinara in a bowl, covered with a ladle full of polenta, some black pepper and some shavings of aged Parmigiano-Reggiano. That salty, nutty flavor and granular consistency is unmistakable. Presto! Dinner is served. 
This recipe quickly serves four
P.S. Best part?
I have enough sauce left over for some orecchietti with tiny lamb meatballs for tomorrow!
These ingredients can be found at Olde Hudson.