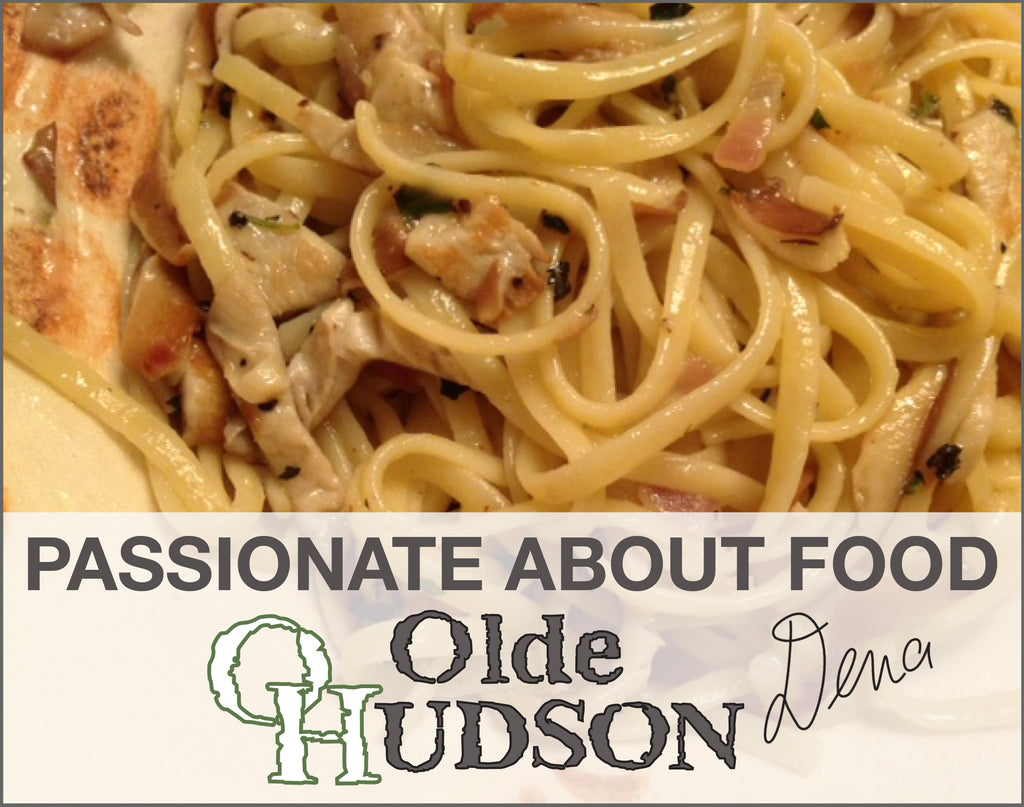 The ingredients I used to make this recipe are all at Olde Hudson...I'm especially happy to be able to use the fresh, organic Cremini Mushrooms. They are neighbor-grown across the Hudson.
This recipe served two of us,,, happily!
Ingredients
For the mushroom mixture:
1 tablespoon Vermont Butter and Cheese Butter
1 pint thinly sliced local fresh organic Cremini mushrooms
1 tablespoon chopped basil
For the pasta:
1/2 lb Rustichella Linguine
1 tablespoon butter
1/2 teaspoon Sel Magique Herbes de Provence
1 teaspoon blended crushed red and black peppercorns
Pamigiano Reggiano to taste
Gently heat the Olive Oil and 1 tablespoon butter in a sauté pan and add the minced garlic cloves and minced shallot.  Sauté together until soft - - about 2 minutes.
Add the white wine and reduce.  Then add mushrooms and cook them until they soften and release their juices, then add the chopped basil.
Meanwhile cook the linguine and as soon as it is ready add it to the mushroom mixture with 1 tablespoon of butter, 1/4 cup pasta water, 1/2 teaspoon Herbes de Provence and 1 teaspoon blended crushed red and black peppercorns.
Toss all to combine and serve with grated Parmigiano Reggiano.
These ingredients can be found at Olde Hudson