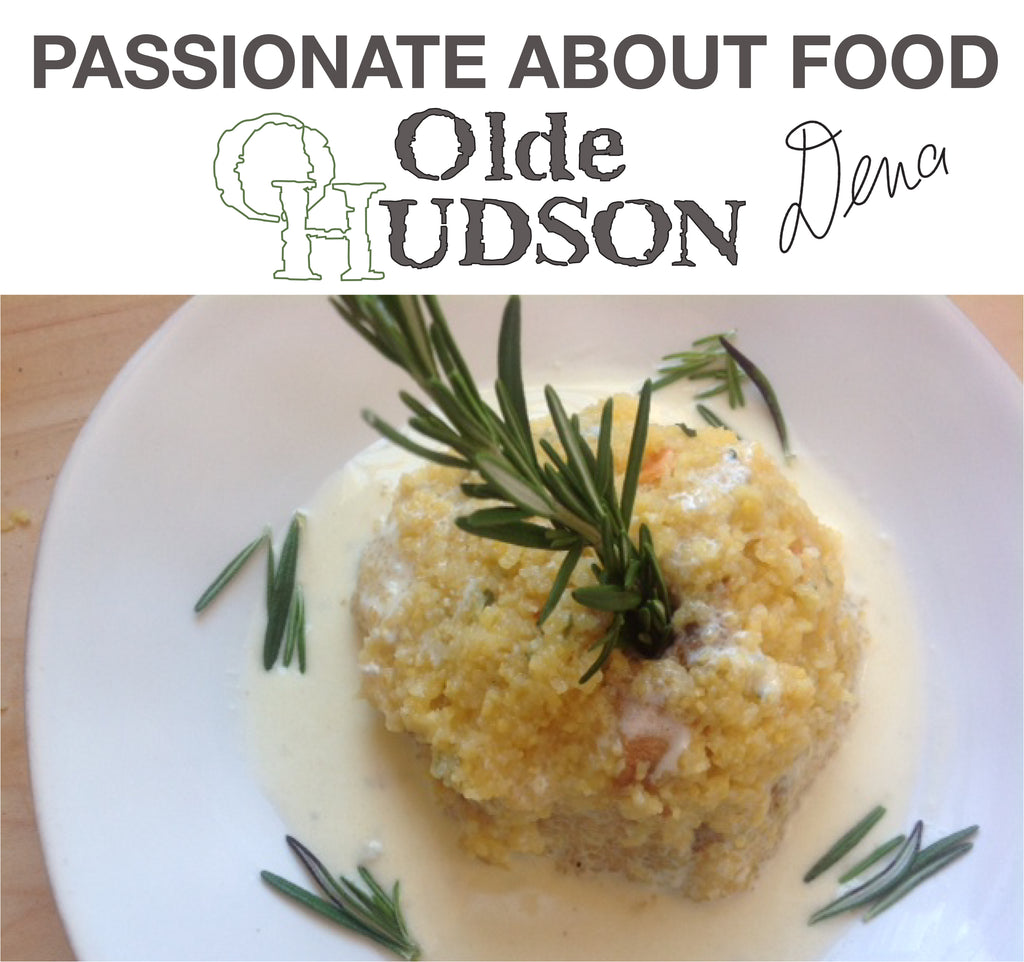 This recipe is perfect for a cold night, and a quick, elegant and satisfying dinner. Serve it with a simple green salad and a full-bodied red wine. All the ingredients are available at Olde Hudson.
This recipe serves four deliciously
For the Polenta-
6 cups Aneto Chicken Stock
1 Package Casale Paradiso Polenta with Porcini
Bring 6 cups of chicken stock and 1 teaspoon of salt to a full boil.  Add the entire package of Paradiso Polenta with Porcini.  Following the directions of the packet – stir, lower heat and cook for 10 minutes.  Add more chicken stock if necessary.
For the Caravaggio Sauce-
1 cup Ronnybrook heavy cream
1 sprig rosemary plus 4 extra sprigs for garnish
1/3 cup cubed Blu di Caravaggio
2 cubed Tablespoons Vermont Butter and Cheese Unsalted Butter
Heat the heavy cream with 1 sprig rosemary until the cream is about to boil.  Turn off the heat and let the rosemary steep in the cream for 15 minutes.
Reheat the cream, remove the rosemary, add the Blu di Caravaggio, butter and freshly ground pepper. Stir well until combined.
Once again heat until just about boiling, then simmer 5 minutes.  Remove from heat and let rest for 10 minutes and then gently reheat.  The consistency will be runny and rich.
These ingredients can be found at Olde Hudson.